FEATURED PROJECT
Our recent project with The Fold Line gave us the opportunity to reimagine their brand through a fresh approach to their visual identity, applied across a range of print and digital applications.
VIEW MORE PROJECTS
Reimagining The Fold Line
The Fold Line is a community of makers and online marketplace that allows people to discover and buy sewing patterns from independent designers, find inspiration and create something unique.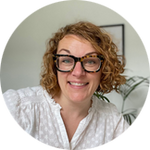 We contacted Kareena about a brand refresh, but didn't really know what we wanted. From the tiny snippets we could give her, she came back with three clever and inspiring design directions to explore. 
Kareena's ability to interpret our waffle blew us away, and she was able to give us something we are really proud of. She's a delight to work with and kept the project moving along with regular updates.
We couldn't be happier with the end result and it was the first creative project with a graphic designer that we've enjoyed from start to finish.